GET IN THE HABIT OF COMPOSTING!
Enabling sustainability at home, the Glad Compost Bin lends an innovative way to hold your organic waste and inspires the habit of composting. Whether you live in an apartment or in the city, or at home with a garden, together we can take small steps toward improving our environmental footprint.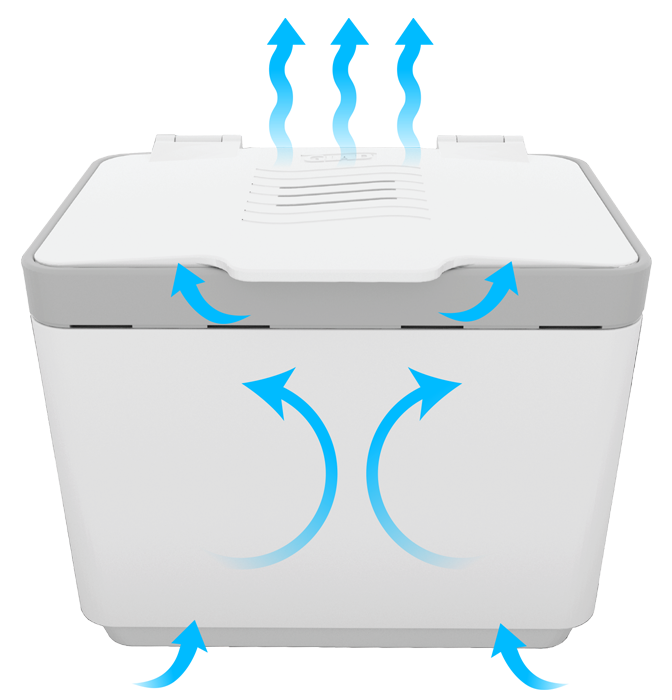 Successful composting depends on having good airflow. The all-side airflow design of the Glad compost bin properly circulates air while the carbon filter (included) minimizes odor.
The filter installs underneath the lid, where compost is exposed the most. Each bin comes with one filter for immediate use, and one extra for future replacement.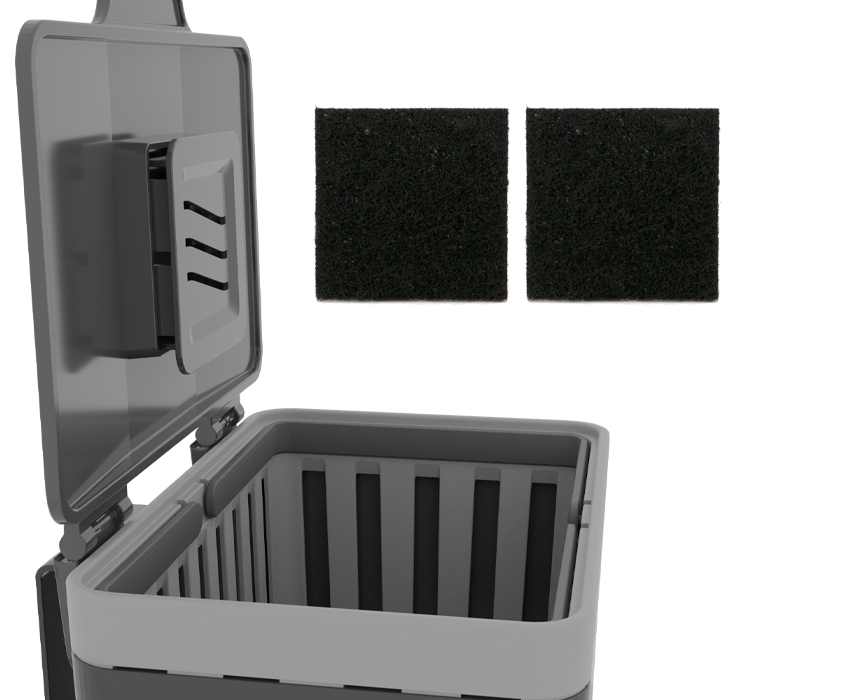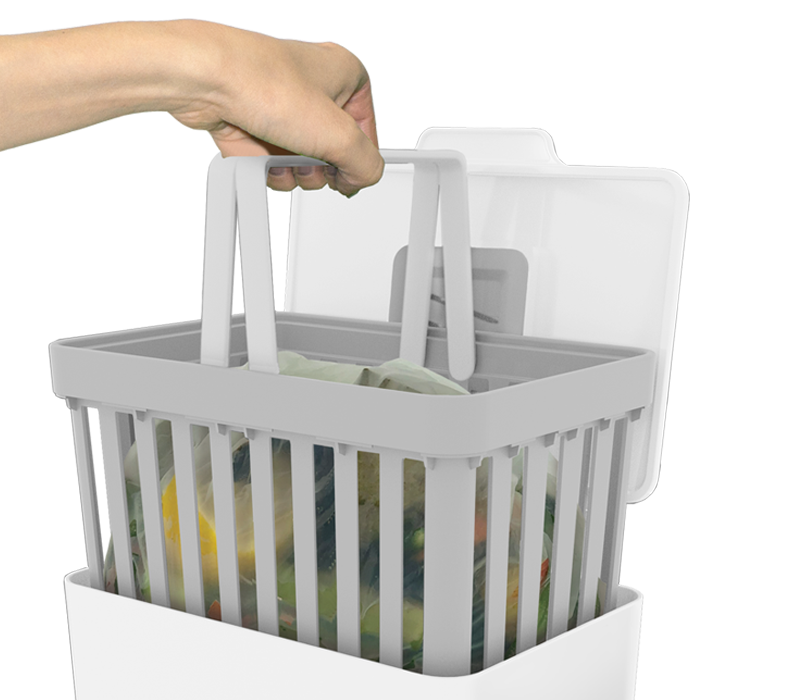 REMOVABLE INNER BASKET WITH
BAG RINGS
Bag rings secure compost bag in place and double as handles to take out the inner basket.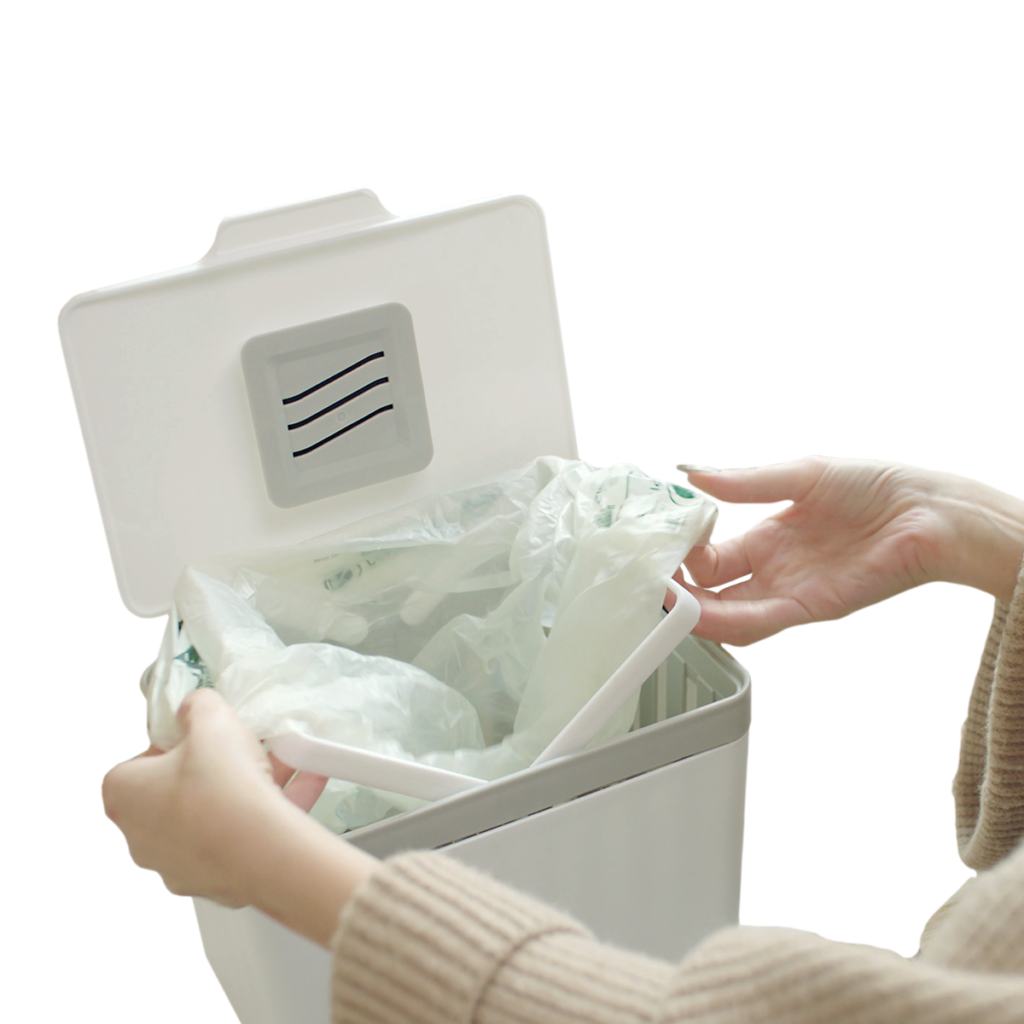 Glad compost bin has a space-saving bag compartment behind the bin for a convenient storage and replacement of your bags.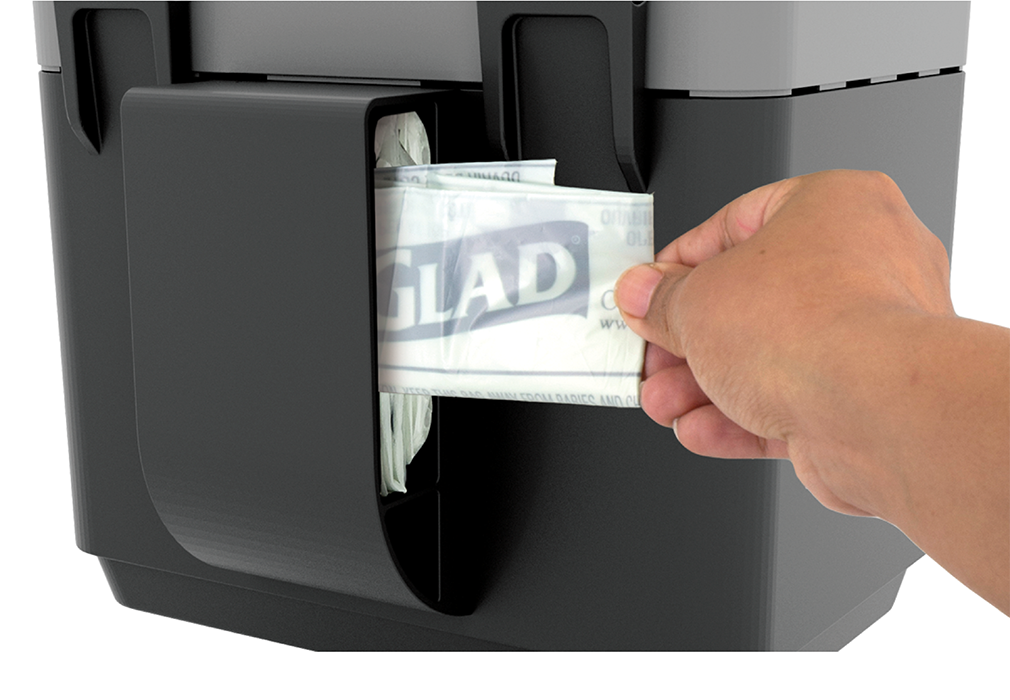 HEAR WHAT OUR CUSTOMERS ARE SAYING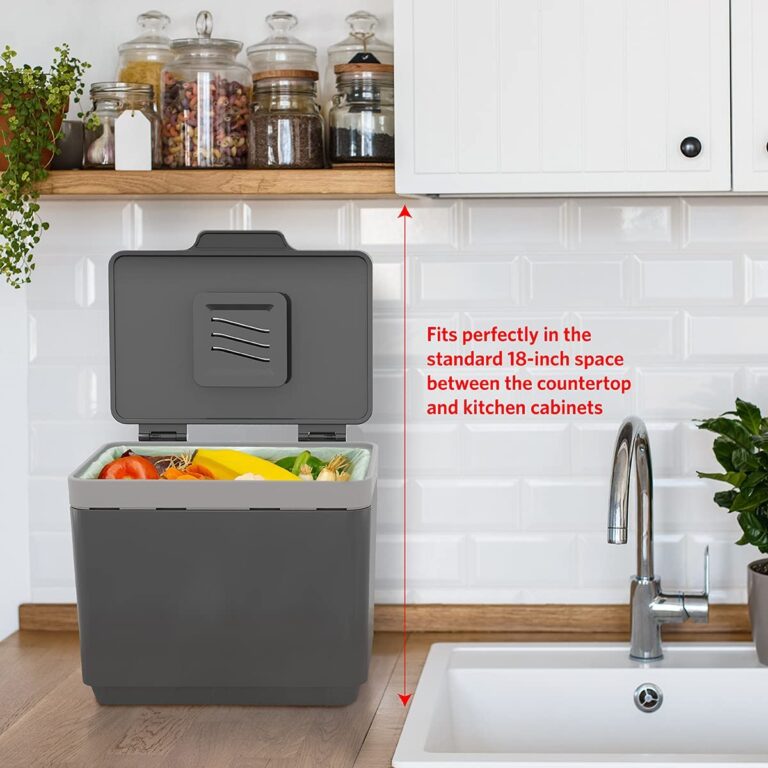 GAME CHANGER!
"It's very Saturday and is the ideal size to keep on the countertop. For someone new to composting, this is a good way to start."
- Roach
Glad Compost Bin


GREAT PRODUCT
"Very nice bin. So easy to clean and does not take a lot of space and definitely do not smell the odor. I would recommend buying this product."
- Jecx
Glad Compost Bin


SO CAL CONDO COMPOSTING
"Californians now separate our food waste. This little composter works to keep some of the good stuff aside for my garden. It's the perfect size for under the sink. No smells, no fruit flys. Great city style way to take care of Mother Earth!"
- Cali Girl
Glad Compost Bin